Swiss Life Asset Managers France acquires on behalf of the MAIF Group a prestigious office building in the heart of the historic center of Amsterdam at Keizersgracht 124 -128. Swiss Life signed the transfer deed of the Nero building (3,289m2) at Keizersgracht 124-128 in Amsterdam on 5 July 2022.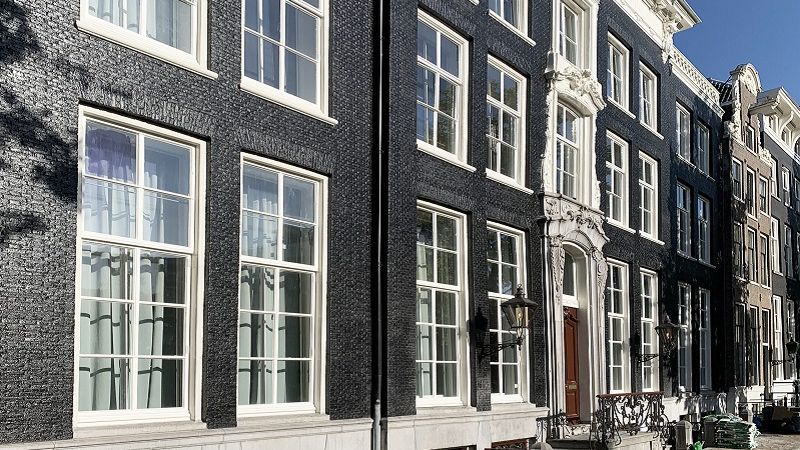 The monumental office building has extensive outdoor spaces and is a unique find in the historic center of Amsterdam. The Nero building is a typical canal house built in the 17th century and classified as a historical monument in the heart of Amsterdam, a stone's throw from Amsterdam Central Station. The excellent location, in combination with the high-quality facilities of the building, makes the property a prestigious address.
The Nero building is fully let and one of the tenants is the large FinTech company Mollie. The building was completely renovated in 2020-2021. The renovation was aimed at preserving historic integrity while modernizing and optimizing ESG performance. This allowed energy consumption to be reduced and user comfort to be improved. The building now offers extensive outdoor areas, restaurant areas, shower rooms and a bicycle shed. With an energy label A+++, the Nero building is virtually energy neutral.
NL Real Estate | Knight Frank has advised the buyer commercially and NewGround Law has acted as legal counsel on behalf of the buyer.
Team of NewGround Law in this matter: Cynthia de Witt Wijnen, André Gaastra, Joanna Bebenek, Anne Marie Bleekroode, Victoria Rakovitch, Sabrine Zebeda, Ron Bisschop and Birgitte Gerrissen-Prins.
6 juli 2022 | Vastgoedjournaal | Swiss Life Asset Managers France